In a few seconds...
See how to get data with Active Query Builder with video tutorials.
In a few minutes...
Try Active Query Builder by yourself with a ready-to-use demo app.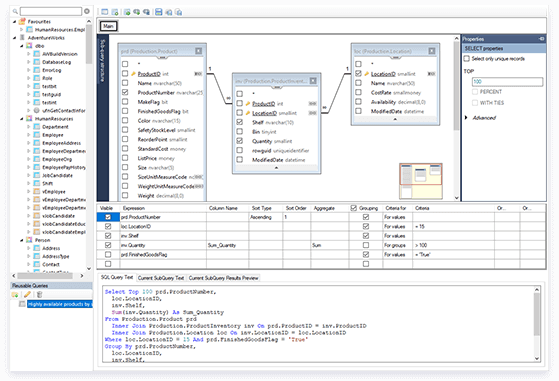 Desktop Demo
If you want to delve deeper and understand the user path from building queries to generating reports, download the ready-to-use desktop app and connect it to your DB.
Online Query Module Demo
Register on the Online Proof-of-Concept demo app to see how users get data they need themselves having no or little knowledge of SQL. It will take only a few minutes to explore it!
Explore now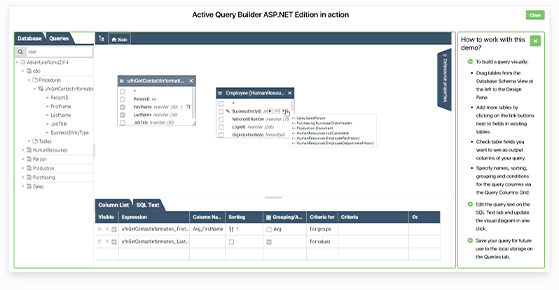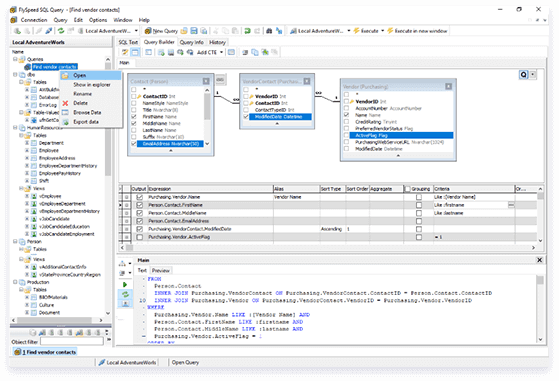 End-user SQL query tool
If you need nothing but a tool to build SQL queries and get access to data, have a look at FlySpeed SQL Query, which uses Active Query Builder (VCL Edition) inside.
Learn more
Why Active Query Builder?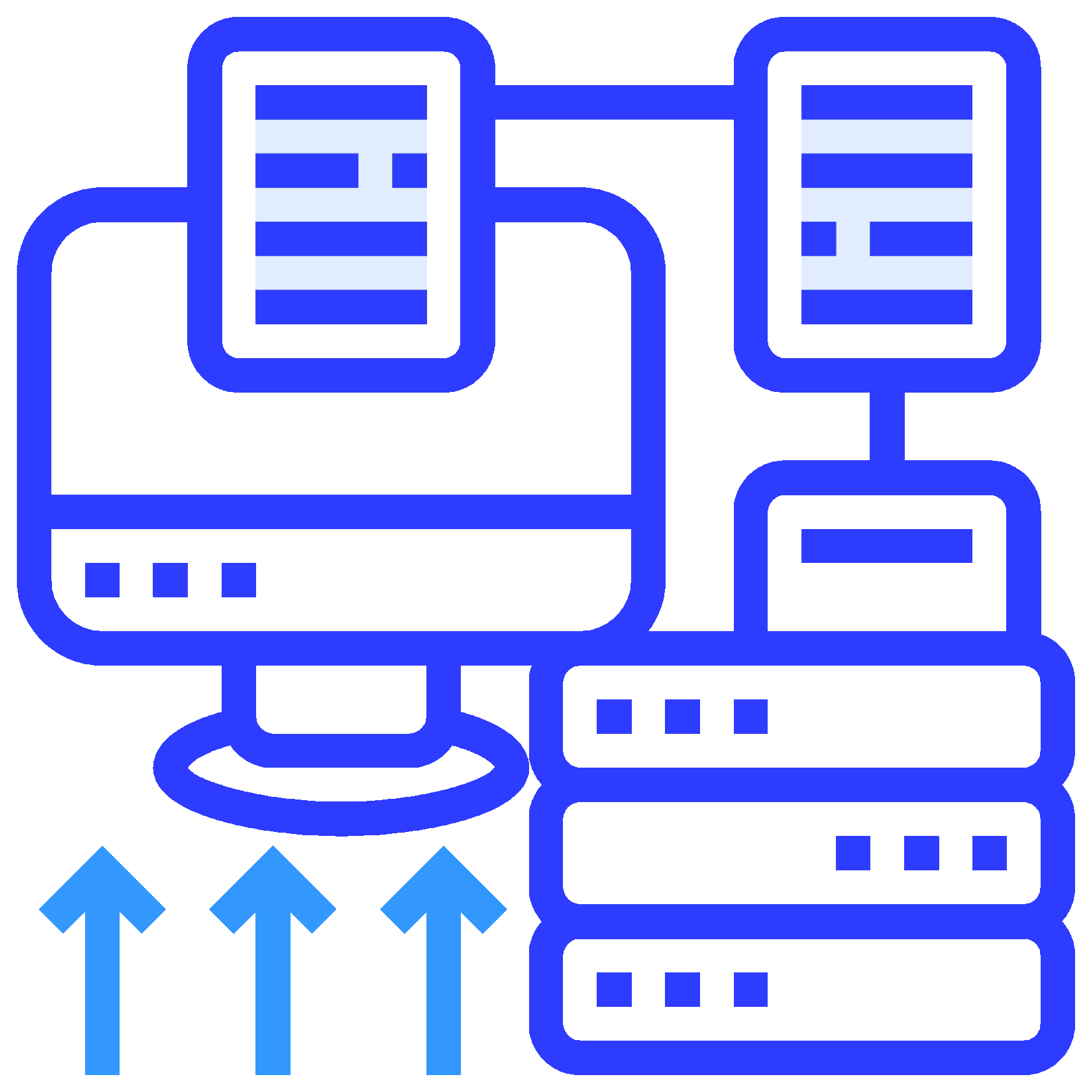 Efficient
End users will become more productive than ever.
Tasks sent from end users to analysts will decrease.
The amount of time to generate a required report will decrease drastically.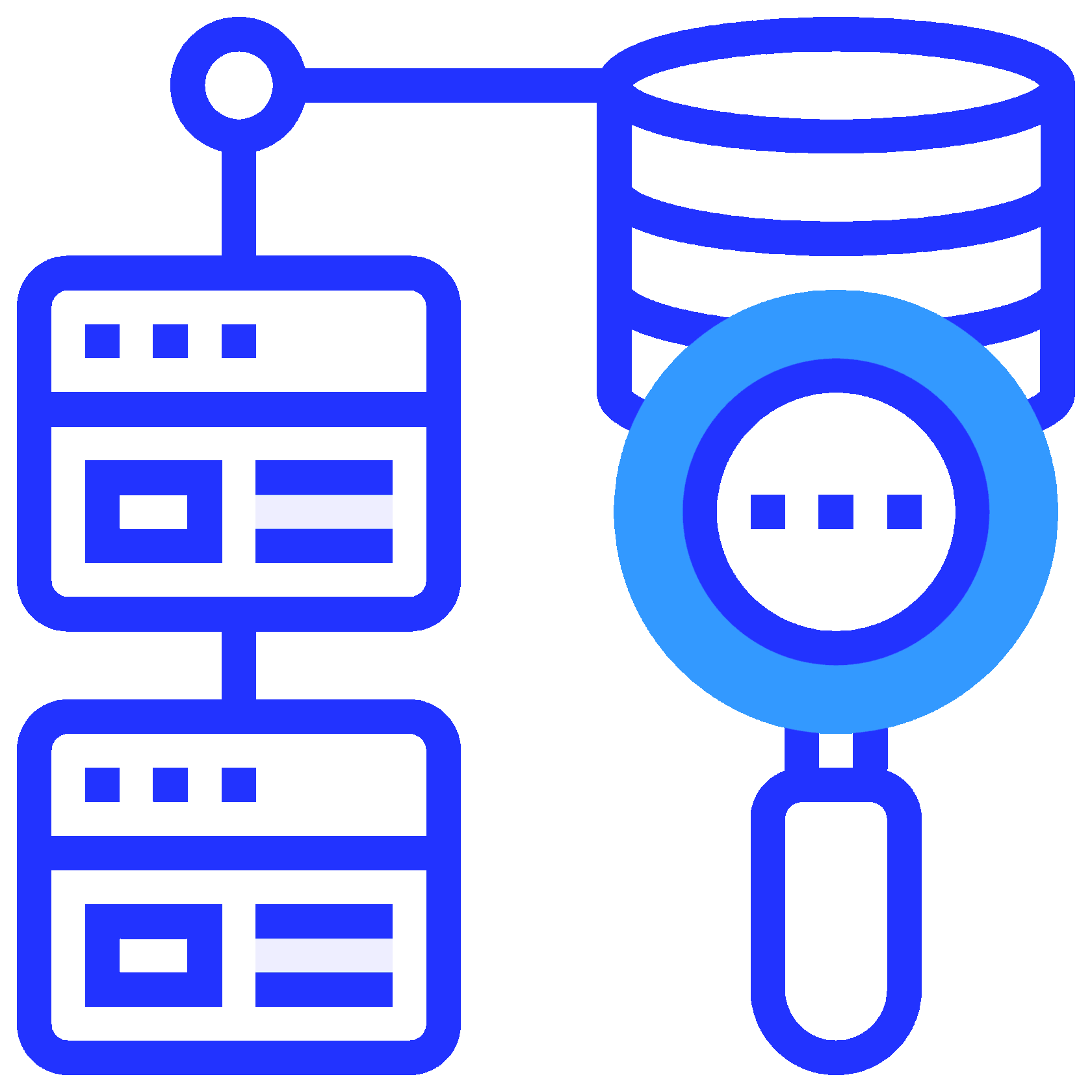 Productive
End users will be able to build SQL queries to databases by themselves.
You will be able to decrease the time to market of your solutions with AQB integrated.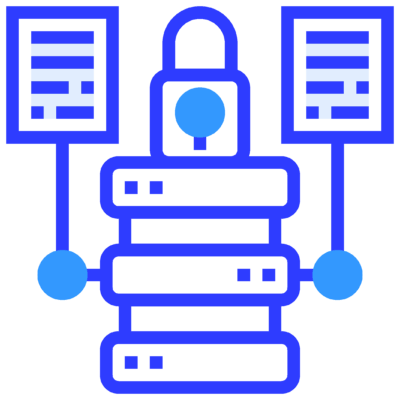 Safe
Protection against unwanted access to data on the objects level and row level.
Protection against SQL injection.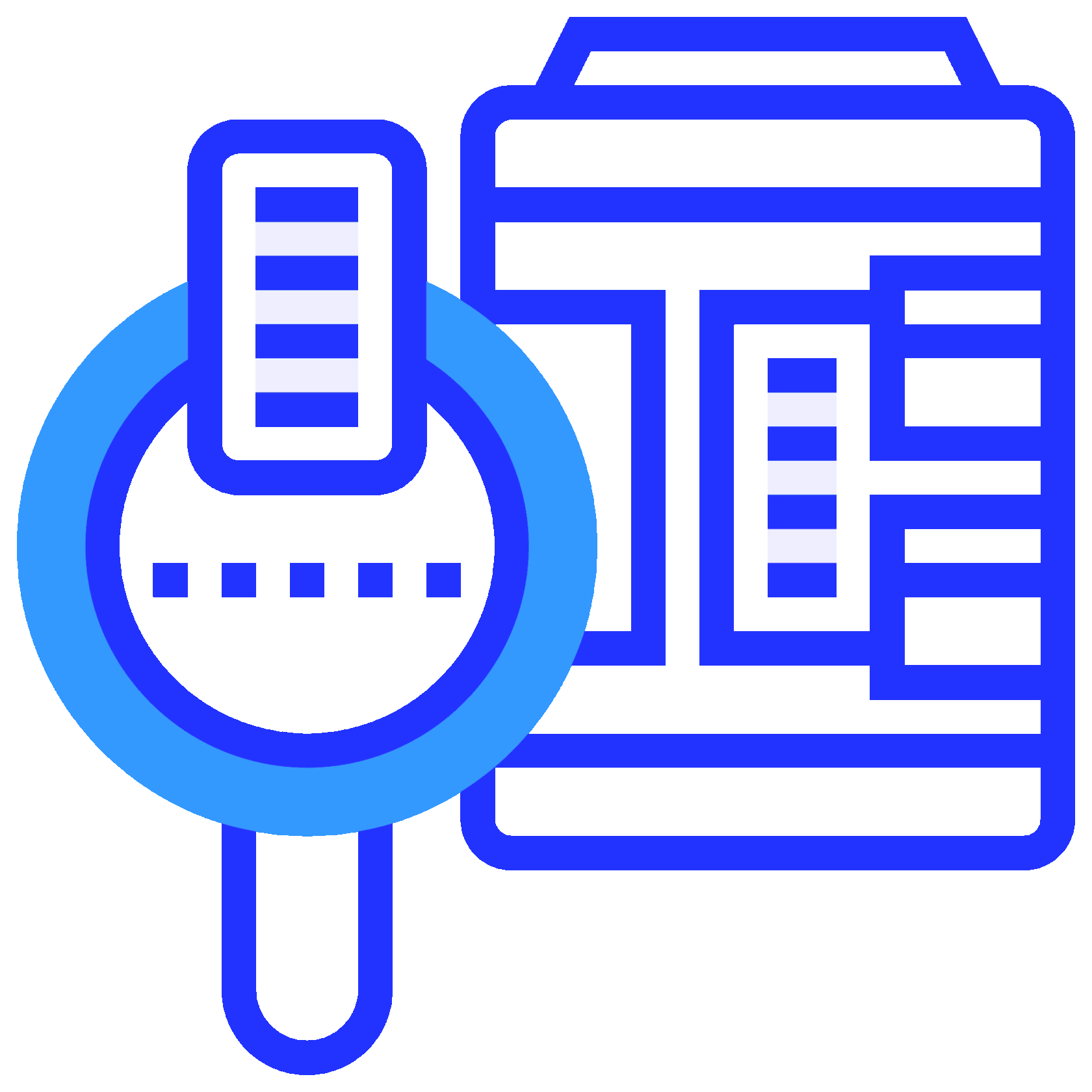 Easy-to-use
Your end users will benefit from AQB's easy-to-use solutions when they need to build or analyze queries.
Didn't find the answer to your question?
Contact us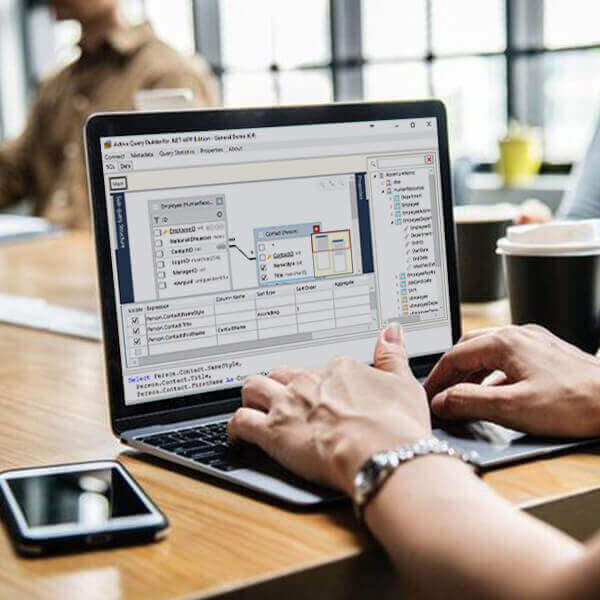 Active Query Builder Features
Find out more about Active Query Builder and learn which edition is suitable you.
Learn more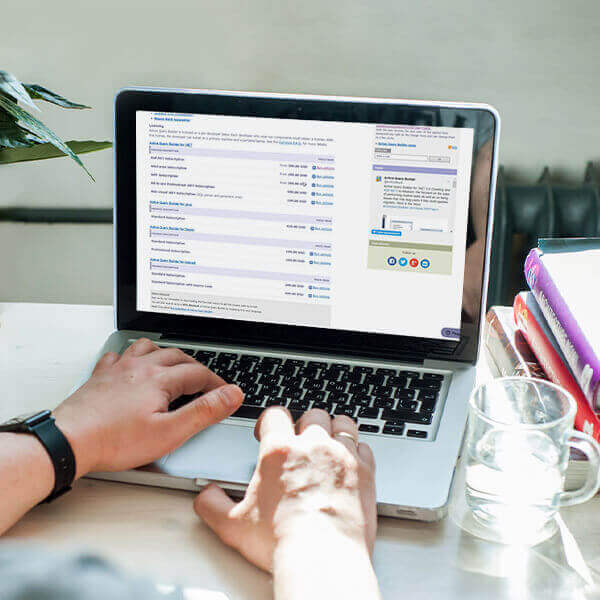 Ready to purchase?
You can order a quote or safely place your order online via the global e-commerce provider.
Order now!